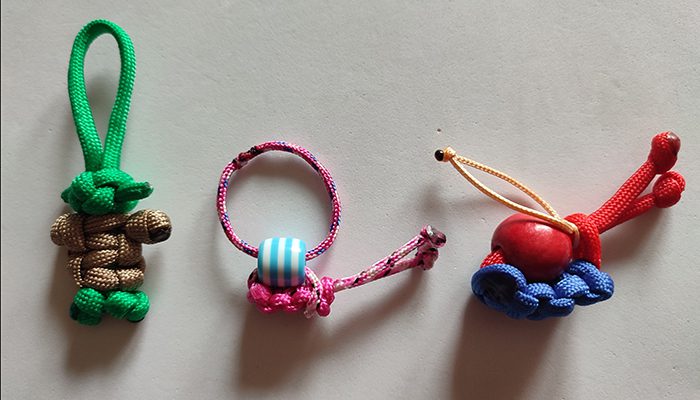 In our last session before the summer holidays, we will be making Star Wars characters: the Snails and the Grog. Grogu's head is a slightly more advanced knot,
with this figure we will learn the Ranger or Diamond knot, the other Cobra knot variants.
If there is time at the end, you can create anything you like from the knots and techniques you have learned.
We look forward to your feedback on what you would like to make.
The session is held by Emese Szántó, a craftswoman.
Participation fee: 3.900 HUF
For more information and to register, please contact Anett Ambrus at ambrusanett@agoraveszprem.hu or call 88/429-111.