Technical management of events, celebrations, meetings, conferences, presentations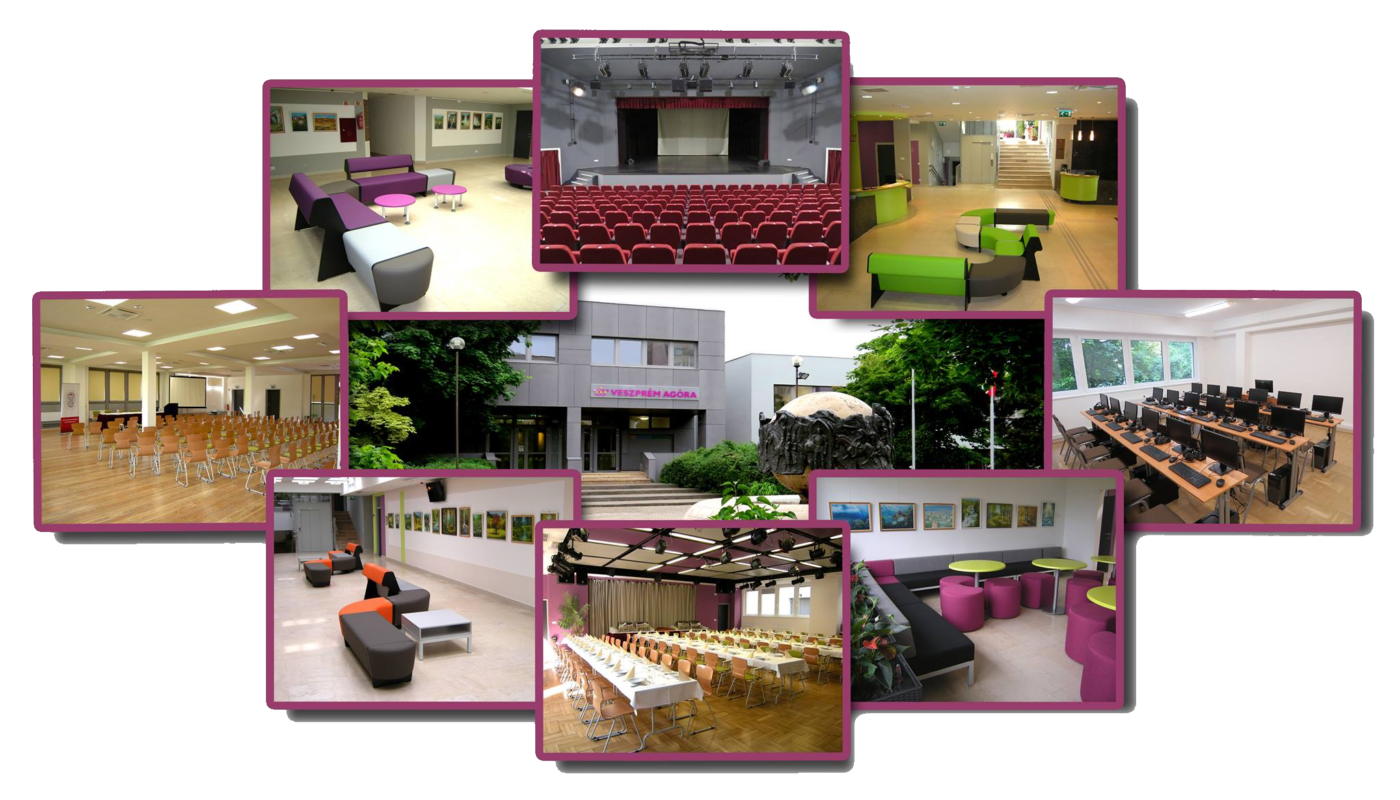 Room rental in the central building - Campsite Park 1.
Theatre hall 293 people
Community space: suitable for dance rehearsals, gatherings (max 150 people), small performances (80-150 people).
Chamber hall: 100 seats
Community rooms, club rooms: 20-70 people
Information: 
István Steixner
88/429-111 steixner.i@agoraveszprem.hu
Tibor Lakatos
88/429-111 lakatos.tibor@agoraveszprem.hu

Equipment in the theatre
Capacity: 293 people
Stage size: 10×11 m, depth adjustable, ballet carpeting on request
Lighting
ETC level memory control panel
96 circuit, 2,5 KW dimmer
smoke machine, stroboscop, UV
Altmann, fresnel, spot projectors
Head machines
Audio technology
Foot monitors
URH and wired microphones
Projection option
3000 ANSI LUMEN video projector
5×4 m or 1,8×2,4 m screen
Closed chain projection in the lobby
We have an excellent team of professionals to run the theatre technology.
Information: István Steixner 88/429-111 
Room rental in our member institutions
Gyulafirátót House of Culture (Gyulafirátót, Hajmáskéri út 2.)
Kádárta Village Hall (8411 Veszprém-Kádárta, Vasút u.2.)
Information: in person or by telephone at the external offices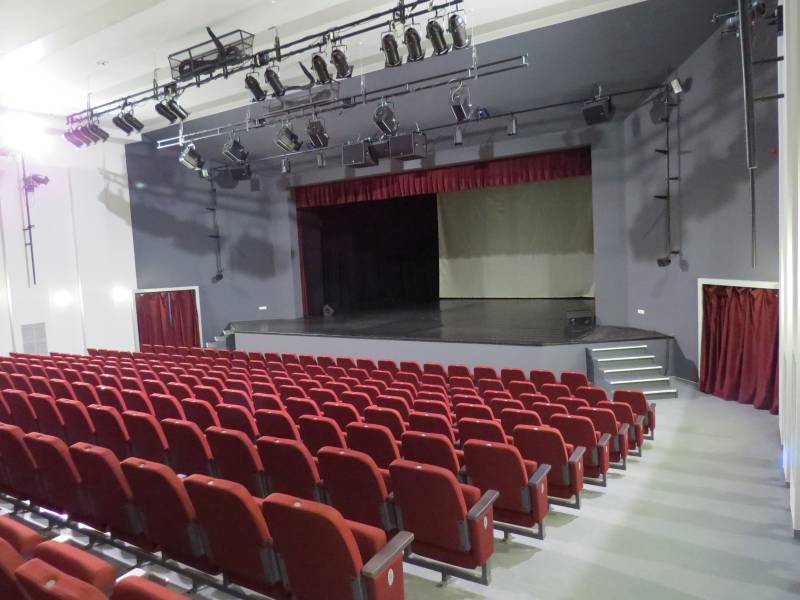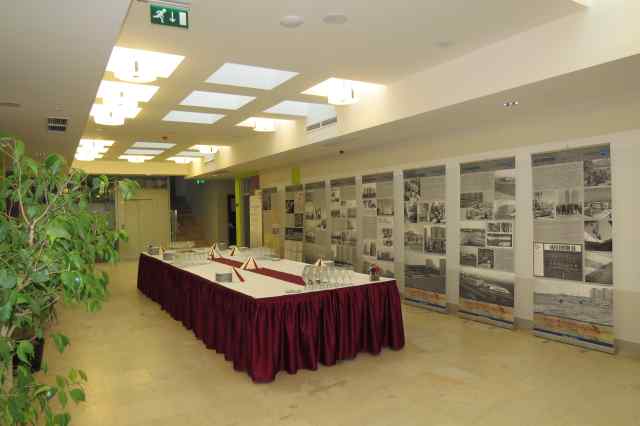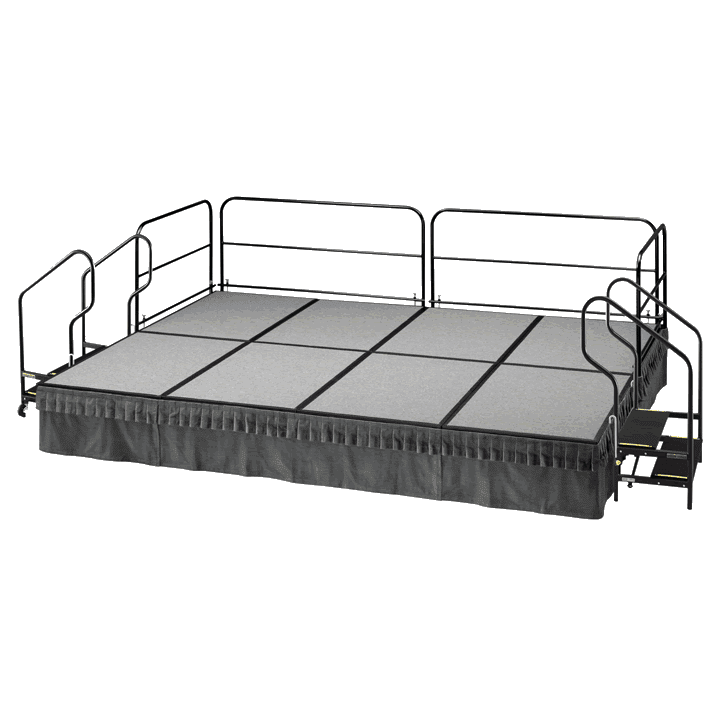 Mobile outdoor stage:
2×2 m of elements, 168 m2 maximum surface area, variable stage height 100-160 cm
4 plastic chairs for 1.200 people, can be arranged
Changing tents for quick changing
Information: Tibor Lakatos 88/429-111
Audio technology
Full power: 2×4.8 KW front power (2×2.4 KW upgradeable) FBT speakers, 24 channel mixing console, URH, wired dynamic and condenser microphones, CD, MP3, MD and cassette playback, foot monitors
For medium or low power requirements: 16 or 12 channel Soundkraft mixer with 2x800W, 2x300W or 2x150W power on demand
Information: István Steixner 88/429-111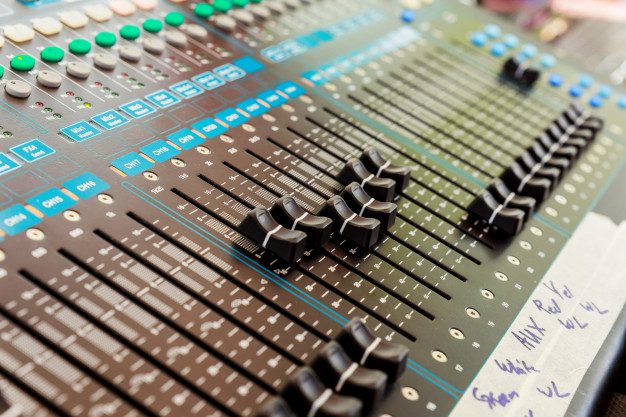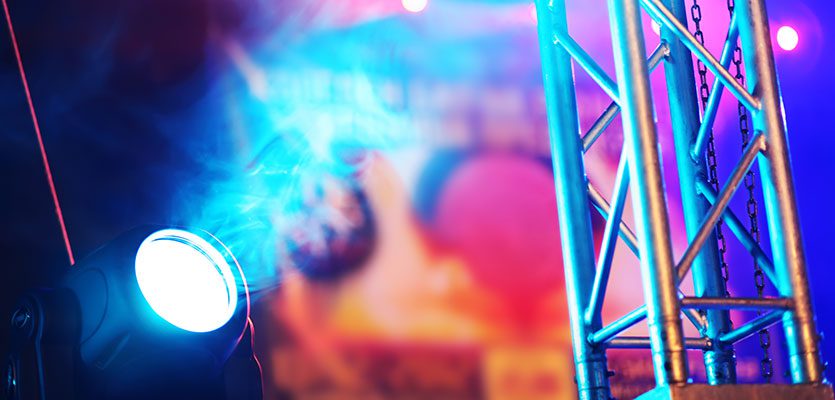 Lighting
We can meet your needs either with our own resources or with external contractor(s)
Information: István Steixner 88/429-111
Shipping
Our institution will deliver the rented equipment to the site for a fee.
Ford Transit with truck
passenger transport Ford Tourneo 9 passenger car
Information: Tibor Lakatos 88/429-111, lakatos.tibor@agoraveszprem.hu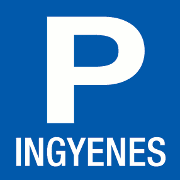 Parking facilities
The parking spaces around the park in front of the Agora or on the streets of the housing estate, with around 100 spaces, are free of charge.